Amazing Rocks Around The World
Mushroom Rocks of Israel, Norway and Romania
Timna, Israel
Timna valley of Israel is famous for its copper ore mines, but another reason for its popularity is Mushroom Rock. This rock is a result of hundreds of yearlong decay of red sandstone due to combined effect of wind humidity , water and erosion. It is situated in the Eilat town about 30 km away from Gulf of Aqaba and is being promoted by Israeli Tourism.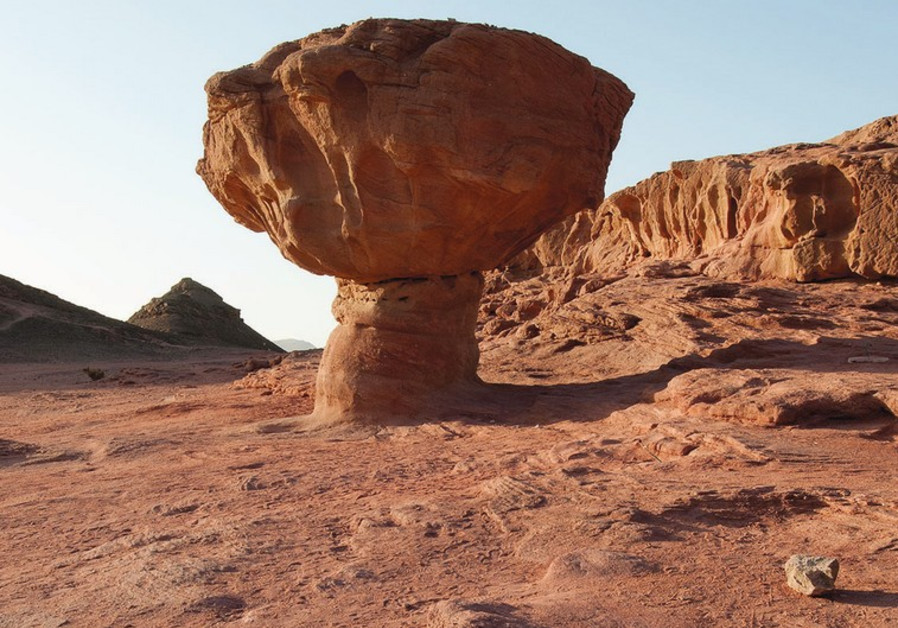 Oppedal, Norway
The unbelievable height of sea power can be seen in the form of artistically formed mushroom rock. Nature has done its sculpture work through the tools of time, erosion, water in a span of hundreds of year. This beautiful rock is in Norway.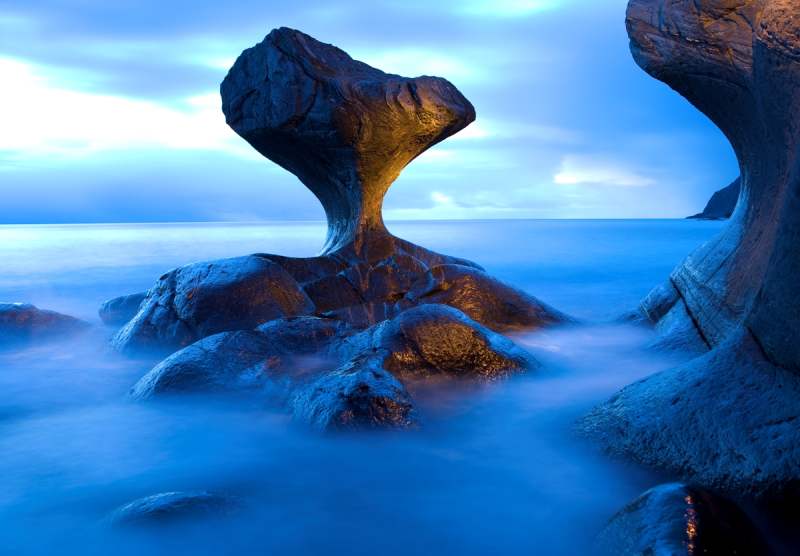 Babele, Romania
Babele mushroom rocks are situated in Bucegi Mountains in Romania. This valley is world famous for its mesmerizing and breath taking views. The presence of these rock makes it even more attractive.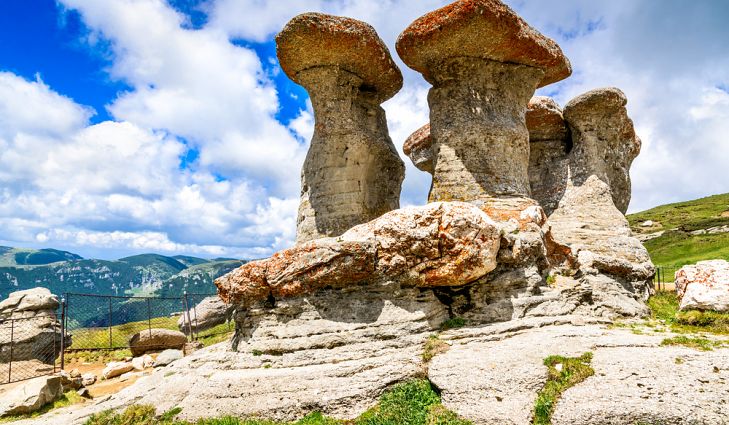 Yunnan's Stone Forest, China
Yunnan Stone Forest also known as Stone Forest Museum of China is famous since Ming Dynasty (1368-1644 AD). They are known as First Wonder of The World. It boasts of having number of scenic areas in itself, such as Greater & Lesser Stone  Forests, Zhiyun Cave, Naigu stone forest and Dadie Waterfalls etc.
Theme Park- The Greater and Lesser Stone Forests
It covers an area of 12 square kilometres. Here the stones are spread like trees of forest and are shaped in very oddly manner. The peaks of these stones stand erectly in such a way as trees in forest.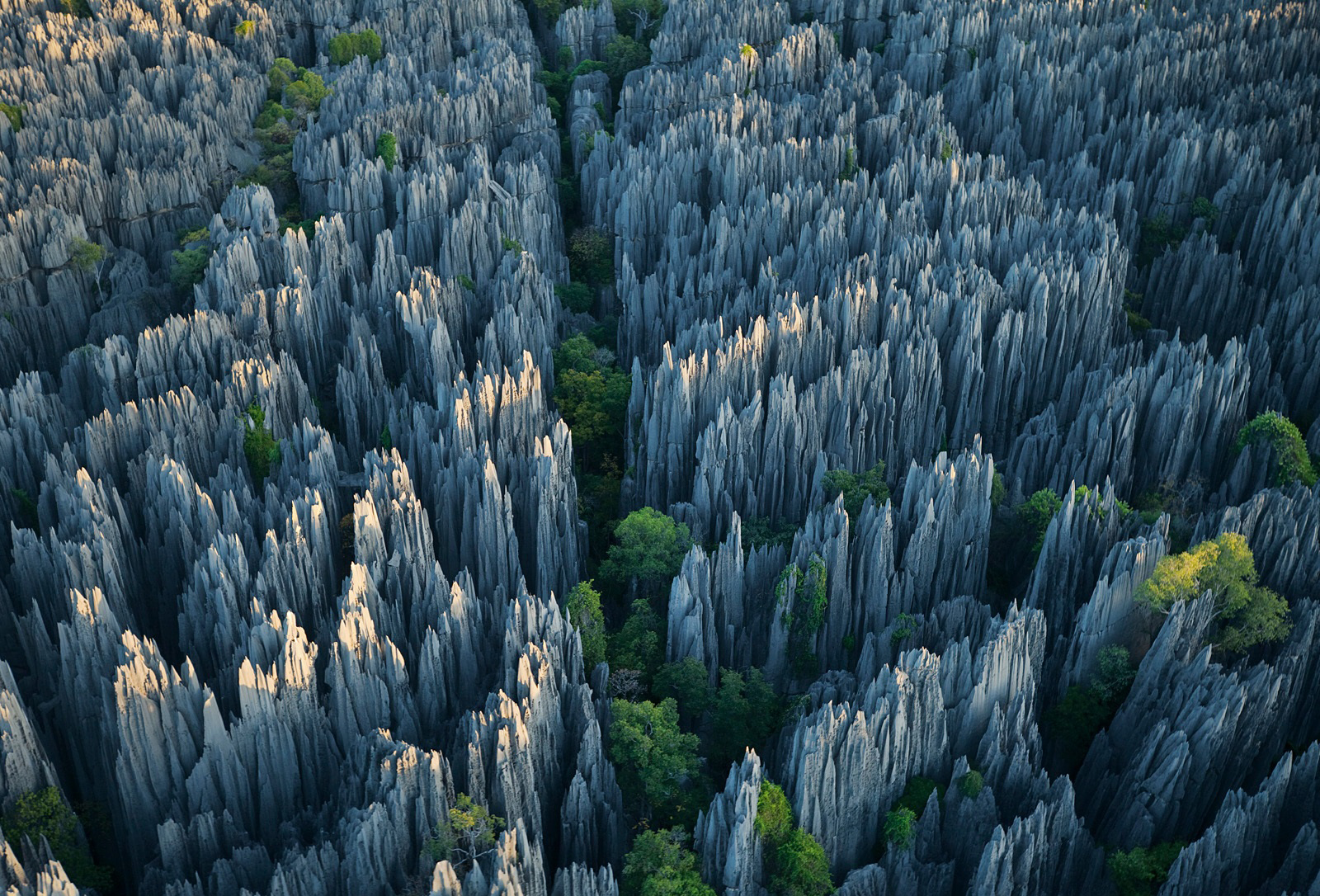 The moment one moves deeper inside it , one will be amazed to see strange shaped stones like conical, columns, pagodas, mushroom shapes, animals and some even resembles like human being. This wide spread area provides countless sights like Ashima rock, Lotus peak and Shilin Lake etc.
Split Apple Rock, New Zealand

The split apple rock is situated in Tasman Bay of New Zealand. It is made of granite rock, resembling like an apple split in two parts. It is about 50 meters away from the coast between Kaiteriteri and Marahau. There are different stories about the formation of split apple rock. As per Maori folklore, two legends fought over the possession of large boulder, they were having divine powers. The fight was settled down by cutting the boulder in two halves by their divine powers.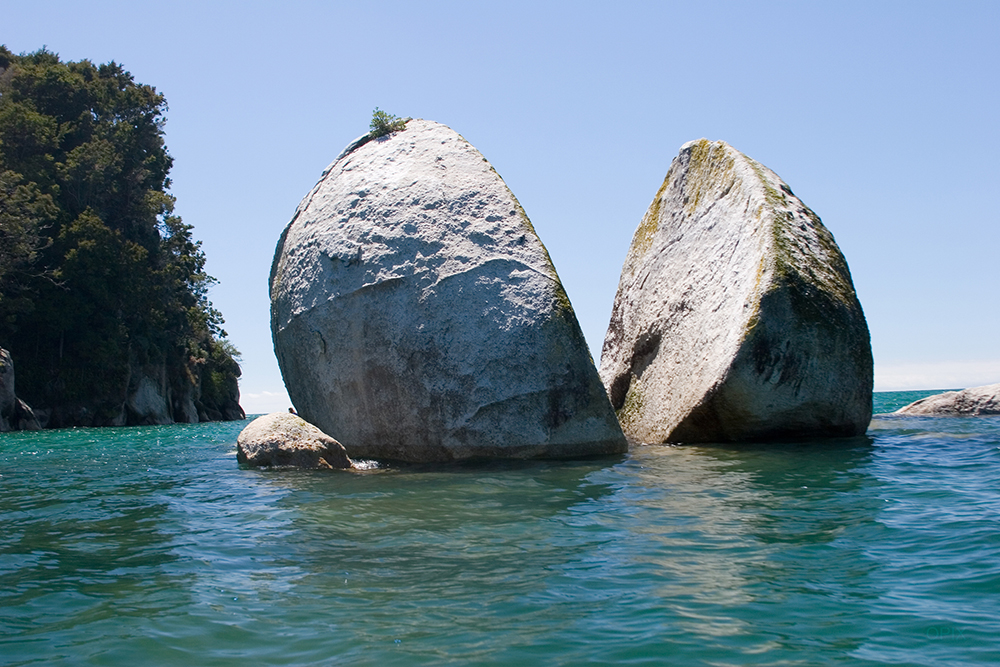 The story by geologists says that during the ice age water entered in the rock through cracks and froze, resulted in splitting of rock in unique form due to expansion in volume. It is an excellent place to visit throughout the year.
Nanya Rock Formation, Taiwan
Nanya is a famous spot for tourists in Taiwan because of its uniquely formed rock by nature. The rocks are formed by erosion and wave action of sea water. The entire area is a natural sculpture garden with variable pattern of stones. The striations of stone have stripped pattern because of the oxidation of iron ore in it.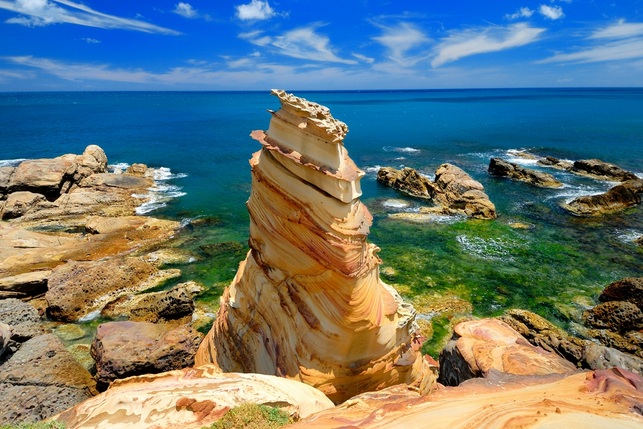 Immortal Bridge, Mount Tai, China
The immortal Bridge in China is situated Shandon Province. It has great religious and cultural significance in Chinese society since ages. It is among the five auspicious mountain rocks in China. It signifies birth, renewal and sunrise.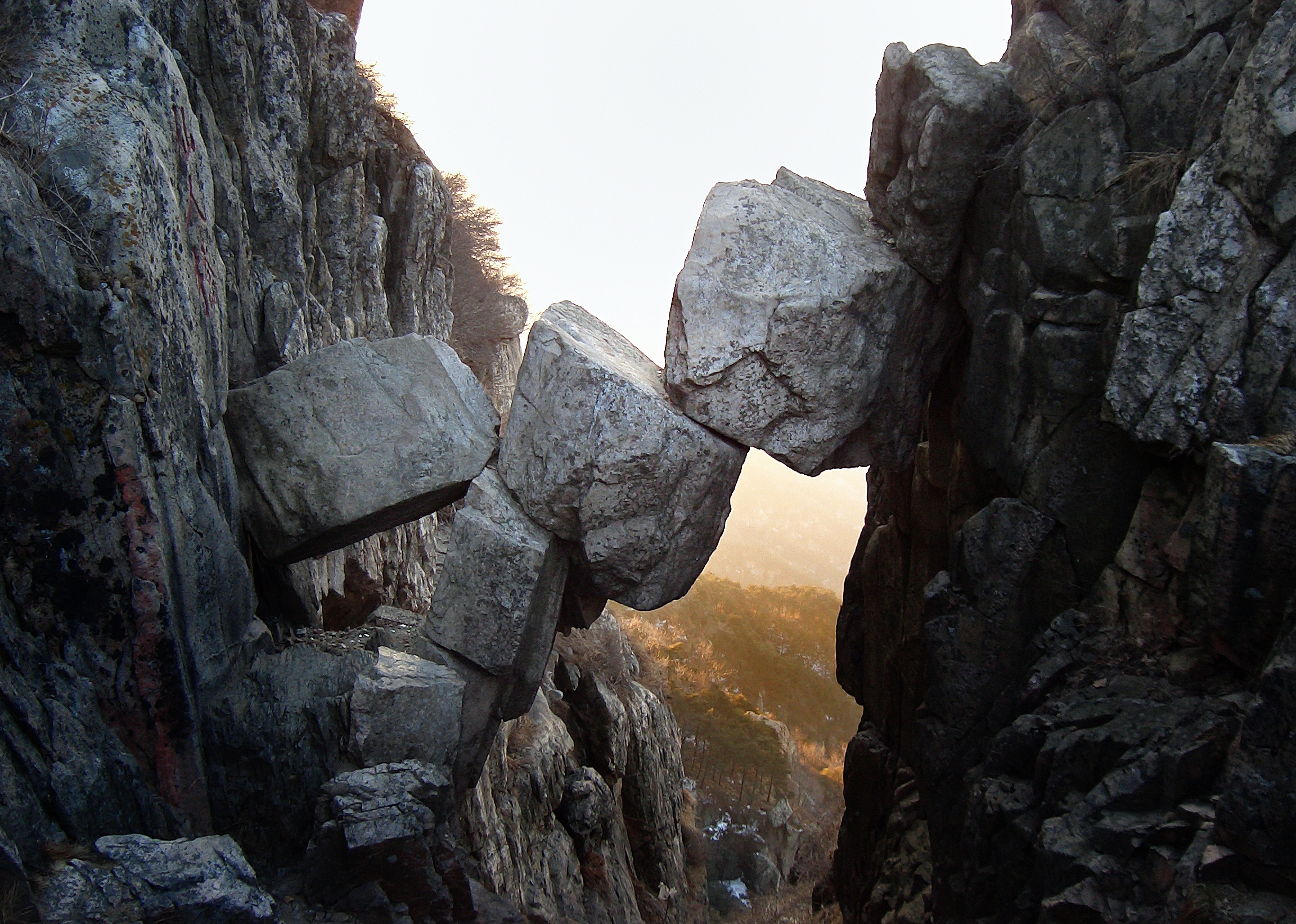 It consists of three massive rocks and number of smaller ones. A beautiful valley is below it. No record is available about when these stones came into their current position, but it is said that they are like this since ice age.
Horseshoe Bend, Arizona, USA
The horseshoe bend is situated near Page, a town in Arizona State of United States. Its name is because of its resemblance to horseshoe. This beautiful round cut surrounding the rock is in Colorado River. It is about 5 miles away from Glen Canyon Dam.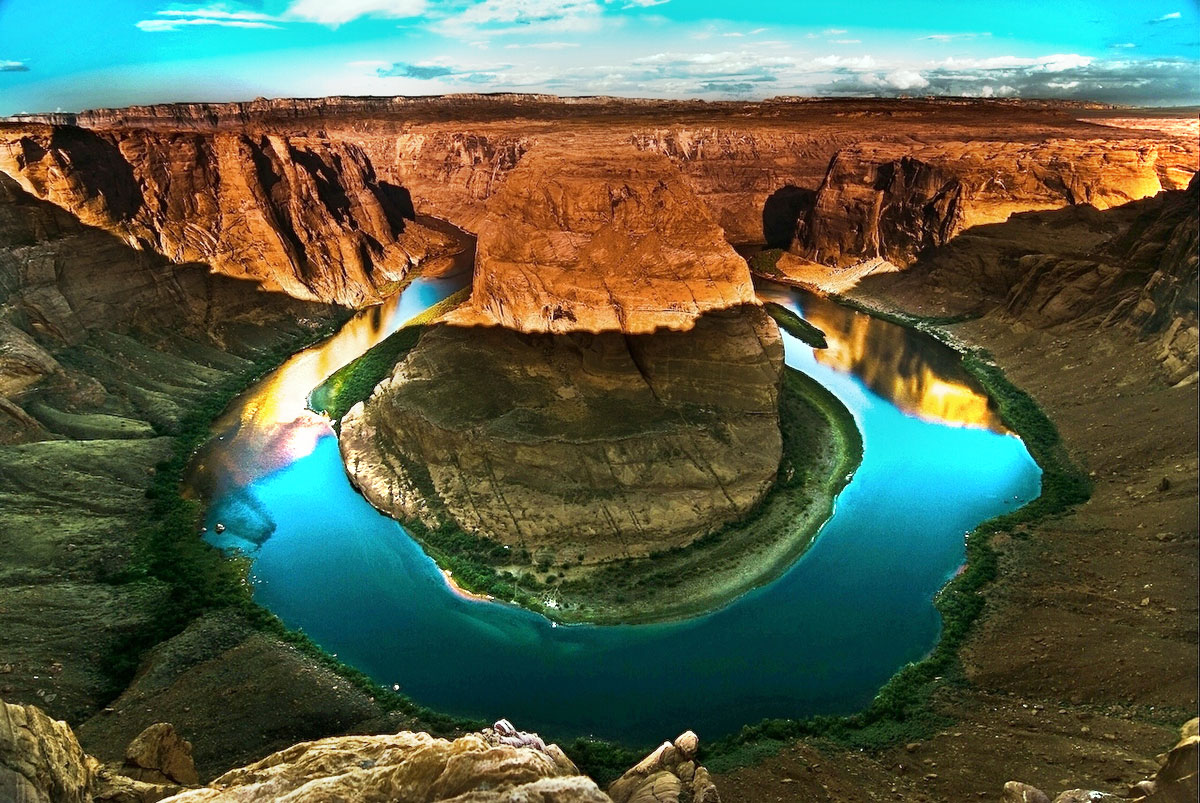 The Horseshoe rock bend contains a large variety of minerals like hematite, platinum and garnet.

Kindly Like Us, Share Us and Comment.